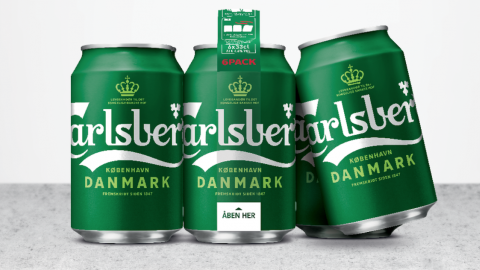 The growing trend in society to protect the environment has created a demand for sustainable initiatives. Carlsberg has developed a new packaging for its multipacks that will significantly reduce the beer company's plastic consumption.
Sustainable initiatives case: Snap Pack

One of the world's leading beer companies, Carlsberg, has replaced the traditional plastic packaging for 6-packs with a sustainable alternative. Snap Pack holds the beers together using recyclable glue, reducing the carbon footprint by reducing the risk of plastic waste. According to Carlsberg, plastic use will be reduced by 76% compared to previous multipacks. This means that 1200 tonnes of plastic will be saved annually once all 4-, 6- and 8-packs have been converted. Carlsberg is committed to making a difference in reducing plastic waste. At the same time, the initiative is in line with the growing focus on sustainability, which has led consumers to demand sustainable alternatives more than before.
Carlsberg's positioning in the minds of consumers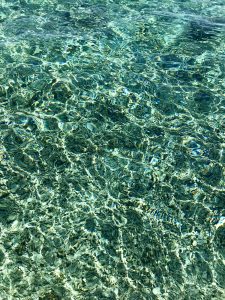 Carlsberg's 6-packs are sold in supermarkets, where the packaging is virtually the only means of communication available to the company. It is therefore important that the product and the brand are well known among consumers. Carlsberg's current label was designed in 1904, which means that the design of the product is familiar to most people who drink beer. The Snap Pack concept will primarily be sold to the consumer outside the supermarket, so that the packaging will be able to communicate what Carlsberg stands for when the consumer encounters it in the store. Carlsberg manages to differentiate itself from competitors in the market by having created an environmentally friendly packaging. They are the first brewer in the world to ditch the plastic rings. By being the first to replace the plastic rings with a new packaging, Carlsberg manages to position itself as a sustainable alternative to what its competitors offer.
If you are interested in how we can help you with sustainable packaging, please contact us. You can also read more about our sustainable packaging here.