Christmas Packaging ideas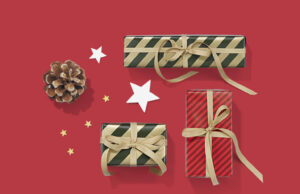 Why do consumers love gift boxes for Christmas? December is a busy time for most people, so many consumers are looking for some solutions to make the whole Christmas gift-giving process a little easier.
A gift box is a package solution that is easy to resort to as a consumer if you are at a loss as to what gift to give. A last-minute gift shopper's best friend.
Why you need  a Christmas gift box
During the busy Christmas season, it's important to look after the consumer with smart solutions that make shopping less stressful. A gift box is a treat for the busy consumer who is in search of a complete set of some delicious products. Gift boxes for her or him who wants everything good from their favorite brand in a delicious package. The consumer therefore does not have to think so much. The products are carefully selected in advance and packed nicely in a delicious box. Often the products also have a higher value than the amount the box costs. An excellent example of this is Rituals gift boxes, where the gift box catches the eye of the consumer and draws them to the products. In addition, it can be beneficial to choose gift boxes with a logo, so that the consumer can easily and simply identify your particular brand.
With a gift box, you get more for your money in a neat package. All the consumer has to decide is which gift box they want to give. That's where you come in. Make sure you create a gift box that consumers will love. At Packwise, we can help you execute your gift box ideas and turn them into reality.
Small packages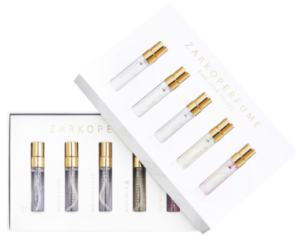 You could develop a gift box containing smaller versions of products from your regular range. This gives the consumer the opportunity to try a few different products. In this way, the consumer can track which of your products he or she would like to invest in again. The small sizes give you ample opportunity to present a range of products that most of your consumers are not familiar with.
A luxurious experience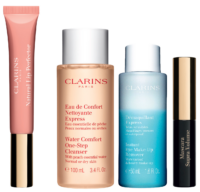 There are many different types of gift boxes. It can be anything from gift boxes for beer, wine, chocolate or cosmetics. The number of different gift boxes on the market places demands on your product. At the same time, gift boxes – as the name suggests – are often bought as a gift. Many of the products sold in gift boxes are not a necessity, but rather a luxury. Your box should therefore have an exclusive design and contain some high-quality products. It is essential that the recipient gets a feeling of luxury when opening your gift box. You can read about our collaboration with Copenhagen Grooming where we helped them with their unique packaging here.
Read more about gift boxes and secondary packaging. 
In need of help?
At Packwise we can help you with your gift boxes and packaging as we have extensive experience in meeting our customers' requirements, wishes and needs for their unique gift box packaging.
If you want to know how we can help you, contact us here today.
Pictures from Magasin.dk and Matas.dk
Contact us
Do you have any question for us?
Don't hesitate to contact us right away.
Are you looking for something?
We have a lot of different products and packaging.
Explore our product catalog.